Special Delivery
By Colette/Aka Victoire
Darling Pearls & Co Presents
Colette/Aka Victoire
The People of Victory (created Dec. 2020)
.Exhibition Dates : 15 May – 1 August 2021
Visits are online, right here <3
Featured artworks : "Records from the Story of My Life" (series; 1978-present)
Other works available in a new on-site installation: "Special Delivery" (Victoire Occupies 420 W./diaries of the pandemic 20/21), presented in the form of a slideshow video.
Text in Greek here / Translation by Niki Papakonstantinopoulou <3
.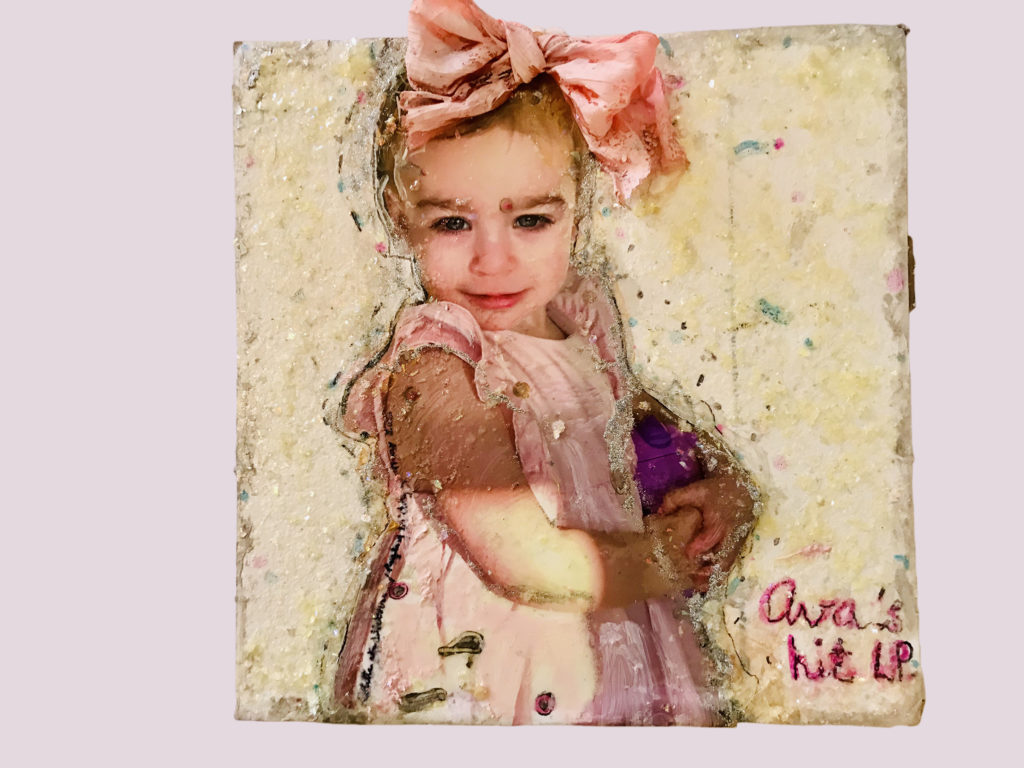 Colette/Aka Victoire accepts commissions to make your #colettesized #rockstar portrait !!!!
LP Sized Portrait (12′ x 12′)
Mixed Media, Made To Order
Shipping time : 30 working days
All ages welcome !!!!
Order Yours Here <3
Darling Pearls & Co is thrilled to present Colette, the artist, previously known as Colette/Aka Lumière of the Laboratoire Lumière (2001-2020), now morphed into Colette/Aka Victoire & The People of Victory (Dec. 2020-present).
Since 1978 Colette has been recording her life and art activities in the format of LP cover sized unique artworks she titles "Records from the Story of my Life". The ongoing series includes works from her different performative personas: Justine of the Colette is Dead Co. (NYC; 1978-83), Mata Hari & the Stolen Potatoes (Berlin; 1984-1985), Countess Reichenbach (The Bavarian Adventure; 1986-1991), Olympia (House of Olympia; 1992-2000), Lumière (Laboratoire Lumière; 2001-2020) and now Victoire (People of Victory; Dec. 2020-now). While her series of new beginnings made her known as an "Art Pirate" her poetic occupations of space made her a recognised pioneer of installation art.
The series "Records from the Story of My Life" started in January, 1978. Soon after staging her own death at the Whitney Museum, Colette resurrected as "Justine and the Victorian Punks", her first visual art band, @ MoMa PS1. Justine, also known as the head of the Colette is Dead Co., was a prominent presence in NYC's trendy nightclubs of that time: The Mudd Club, Danceteria, etc. She was pivotal in bringing art into nightlife while introducing a "New Look" that often led fashion trends. Each of her personas is a muse, offering inspiration, a fresh perspective and (always) a positive attitude towards whatever challenges we may be facing personally and collectively.
..
.
Justine and the Victorian Punks, Beautiful Dreamer, 1979. 12.5 x 12.5 in. LP Record. Rare Original, from the Edition of 1000 published (1979) by Justine of the Colette is Dead Co., reissued commercially by DFA in 2010. © Colette
We invite you to explore the selected artworks in this digital recollection and introduce you to Colette's new born persona Victoire in the slideshow video "Special Delivery" (diaries of the pandemic; 2020-21). Her Laboratoire Lumière is renamed People of Victory, proposing an optimistic vision of the future.
Victoire was created Dec. 2020 during the Kickstarter campaign organised by her People of Victory to preserve her legendary Pearl St. "Living Environment" (circa 1972-82) which began as a "Minimal Baroque" installation & kept evolving. This "inner sculpture", entirely made of silk, included herself as a "living doll". The installation has been saved from destruction and now the People of Victory hope to find a permanent home for it in an art institution/museum.
"Special Delivery" is a visual diary of the artist as she transitions into Colette Victoire. It starts with stills of her latest installation in Berlin (where she was based 2015-2020), includes a still of herself in the "Living Environment" (the initial reason for her to stay longer in NYC., before returning to Berlin ..)..and fasts forward to the present moment. It is a spontaneous homemade expression of her "occupation" of the NYC (already furnished) friend's apartment where she is temporarily residing due to the pandemic. There she is documented amongst her works. The images are intercalated with pics of a few individuals who have visited and participated in her "new beginnings" in the midst of these unprecedented circumstances.
---
—————————————————-
A prominent figure in the downtown New York scene since the 1970s, Colette's multimedia work has influenced major artists and musicians, including Cindy Sherman and Madonna. Colette began working on the streets of SoHo, creating constructed photographic works that functioned as pastiches of painting genres, and lavish installations of bunched fabrics, pushing Victorian or Rococo interiors to postmodern extremes. In all of her work, Colette worked under the guise of performative personas that explore issues of the body, gender, and representation. Wearing extravagant costumes, she performed, live, and slept in her installations; she even once staged her own death at the downtown Whitney Museum. "I thought of myself as 'post conceptual' because I persisted and believed strongly in the power of symbols," she said. "My work was putting less emphasis on the intellect alone. I sought unity of body, mind, and soul, in my life and art". – https://colettetheartist.mystrikingly.com/
Please sign up to the Darling Pearls & Co mailing list